Our contribution to better healthcare
If there is a single aspect of your life where you can't afford to make compromises, it's in medicine and healthcare. Distributed Medical recognizes this and our focus is helping medical professionals to achieve that very goal – every day.
We do this by providing the right medical image – at the right time – at the right place. We are proud that our customers rank our medical image management system high when it comes to workflow support, elevating image documentation quality and streamlining the entire image management process within the clinic.
Today VidiView is used in more than 50 hospitals in 10 countries and is constantly growing into new disciplines and domains.
15 years down the road we dare say we can promise you results no one else can!
Read more
Today information technology is a natural and widely accepted part of our lives. It surrounds us, powering most of the things we do, and we interact with it practically every second, often without realizing it.
As it is such a vital part of the way we live today, Distributed Medical believes that technology should be designed to fit users and that the road to innovative success should be about simplicity – not complexity. We believe that technology – however advanced it may be – should be unobtrusive, easy and enjoyable to experience and as simple to use as the box it comes in. Our philosophy on technology is a vital part of the company mission statement and has its place at the core of our business.
Our research and development take place at the center of the acclaimed Ideon Researchpark, located in Lund, the number one university city in the south of Sweden. At Ideon our R&D team is working on all aspects of development and innovation within the field of medical image management and medical IT-systems. Ideon Researchpark is also the platform for another 200+ edge cutting companies in IT-technology, medtech, pharma and biotechnology.
For further information about Distributed Medical, our product and services – please get in touch with us!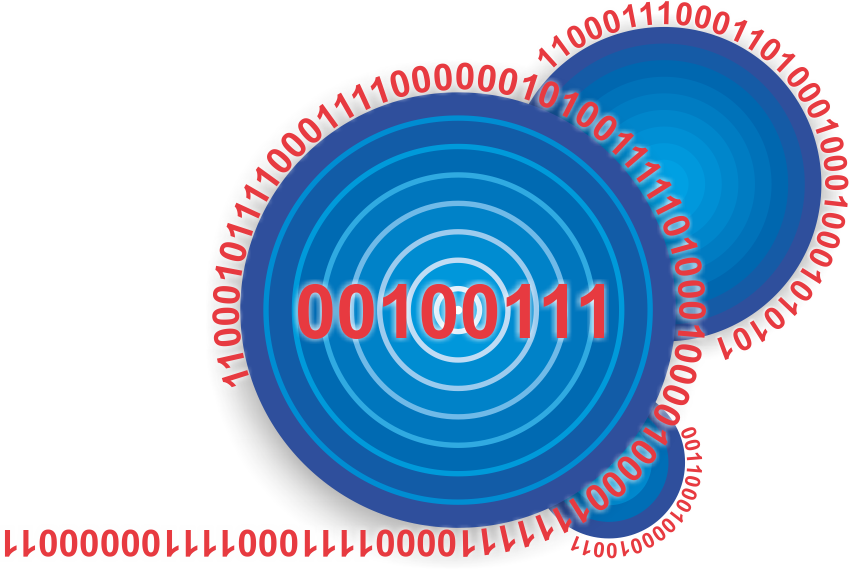 Local sales- and integrator presence
Since a deployment of our system requires a broad and detailed understanding of your specific needs conditions as well as careful preparation, we have work with local sales and integration specialists on a few selected markets. These companies are trained to assess your requipments are prerequisites as are they VidiView product experts with much experienced from previous VidiView-deployments.
If your local market is not present below, please get in touch with us!

Meditek Medicinsk Utrustning




EIZO Ltd.
1 Queens Square, Ascot Business Park, Lyndhurst Road, Ascot, Berkshire, SL5 9FE
https://www.eizo.co.uk
Contact: Matthew Treumann





Our vision is that sharing information, in our case images and video, using information technology will help the healthcare domain make better decisions and produce better care.  
Read more
The world has already embraced sharing in so many ways with Facebook, twitter, iCloud, Dropbox, Instagram – we see no reason the same principles should not be desirable and valuable for medical information and images as well. 
Many software applications in the medtech field involves collecting, evaluating and summarizing information of different kinds for documentation or future decision-making purposes. Most medical decisions are based on such information and the ability to get it, in the right place at the right time is critical. A key component in achieving this is to use the existing, high quality, IP-based, infrastructure (your network or broadband connection) already present in most modern medical environments today in combination with tailor made software solutions. The many years we've spent in this industry has made us believe that this combination – the network and the tailor-made software – together could form the echo system that should serves at the foundation of your medical image management. We believe that such an echo system should and must exist in every healthcare facility in order to bring a professional structure and added value to the images you spend so much resources on creating! 
Our products combine well known, proven–in–combat technologies and with the power and reach of your network, delivering a powerful medical image eco system. We always aim at using well known concepts (XML, streaming video, SQL databases etc.), support standardized environments (such as Microsoft Windows. standard PC-computer technology) and proven healthcare standard frameworks such as DICOM and HL7.  
We always work together with the customer with the ambition to ensure and elevate quality and effectiveness in workflows and other expected added values.  
Our mission is delivering the best possible solution for making medical images available to whomever in need of them – at the right time and place.  
Read more
Our software solution and deployment model – paired with our unique understanding of how medical image eco systems work – enables us to leverage the value of your medical images in a way no one else can.
We think it's only fair that we clearly state this – even in our company name! Distributed Medical – distribution of medical information – or sharing, as most people call it – is our common key to the future!
Medical imaging partners who relies on us
Together with a few selected partners we deliver even better and more complete solutions in the medical imaging field. Allow us to introduce…

Sectra and Distributed Medical has a global partnership to collaborate around image-based medicine.
Sectra is a global provider of state-of-the-art medical imaging storage solutions and have a long-term commitment to include medical image management in their extended product portfolio.
Distributed Medical have a long-term commitment to provide a medical image management solution and help make the Sectra VNA offering even more complete and cutting edge!
Visit Sectra Medical Systems at: https://medical.sectra.com

Distributed Medical and EIZO have an expanding partnership to enhance OR-environment efficiency and performance at hospitals.
EIZO provides market-leading products in the CuratOR-range of products for video management, surgical cameras, and state-of-the-art OR monitors. The EIZO-products integrates with the VidiView-system, which offers medical image management, external consultation, documentation, and OR workflow optimization.
Together we share a long-term commitment to provide high-quality infrastructure in the OR workflow and smart medical image management. It makes our combined products a market-leading solution by efficiency and performance.
Visit EIZO Corporation at: https://www.eizo-or.com
We are rated AAA by Bisnode AB. AAA is the highest credit rating a limited company can receive. In order to obtain the highest worthiness rating, the company requires a turnover of more than 2 million, has been active for at least 10 years and has key figures that are significantly above the industry average.
Bisnode AB assesses all of Sweden's companies according to the same model where the companies are compared with each other. The assessment is completely independent and all companies are treated in the same way. On a scale from lowest C to highest AAA, companies are valued. Bisnodes rating model is transparent and more information can be found on www.bisnode.se

As of May 26th 2021, the Medical Device Regulations went into effect in the European market. All Distributed Medical VidiView-product are aligned with the new regulation and releases from v4.8.1 and onwards comply in full.
This means the products bears a CE-mark and an UDI-number and is accompanied by a DoC according to MDR. Please get in touch if you have further questions about this or our work to comply with the regulation.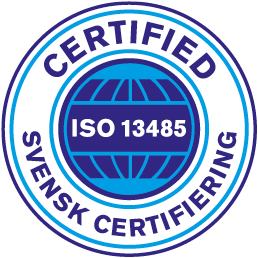 As part of our continuous work to deliver secure and high-quality products, we have certified our quality management system (QMS) according to the ISO 13485:2016 standard with Svensk Certifiering.
For full details please download our certificate.